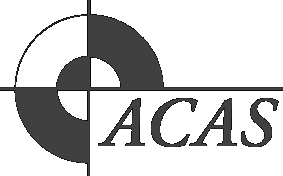 Member colleges

ACAS has various member colleges and branches, some of which are training programs attached to larger organisations. The structure is based on English universities that comprise a central office and member colleges and institutes. Prominent examples are the universities of Oxford and London. ACAS colleges are autonomous but are committed to complying with ACAS requirements.

Other organisations run ACAS programs but have not become colleges. These programs are generally smaller or less permanent, and most are not listed here.

Prospective students should apply directly to the colleges. The central office does not normally handle student applications for specialised courses run in member colleges.